Welcome to Rebecca Oswald's website!
The latest news: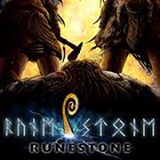 I'm excited to be composing the music for RUNESTONE - EDGE OF THE WORLD, an epic fictional miniseries-to-be, produced by Road's End Films. Here's the premise: Towards the end of the 9th Century, a group of Vikings sail into unknown waters. After a powerful storm at sea, they make landfall in the New World.
I recently spent a few days with the terrific cast and crew while they filmed at the Oregon coast. I encourage all my friends and fans to Like the Runestone page on FaceBook for progress updates; and please Share the link with your milieu! The more fans the Runestone page gets, the better the odds for this worthy project getting funded.
---
I'm very pleased to have advanced to the level of finalist for the American Prize in Composition (professional division) in the choral and chamber music categories. I was also a semi-finalist in the orchestral category. Winners and runners-up in the choral and chamber categories will be announced in July or August. Congratulations to all of the finalist composers!
---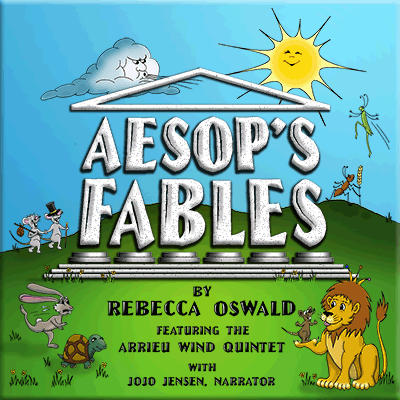 My MP3 album Aesop's Fables (woodwind quintet with narration) is available on iTunes, Amazon MP3, Google Play, and here on my online store. This recording features the Arrieu Wind Quintet, with JoJo Jensen, narrator, all from Eugene, Oregon. The MP3 album includes:
• "The Ant and the Grasshopper"
• "The Town Mouse and the Country Mouse"
• "The Hare and the Tortoise"
• "The Wind and the Sun"
• "The Lion and the Mouse"
Priced at just $4.95 for the set of five tracks, this 12-minute mini-album is a must-have for every audio library, and will delight listeners of all ages!
My composition "Aesop's Fables" was also released this past fall on a CD by Quintetto Andersen, a premiere woodwind quintet from Italy! Their version, with the translated title of "Fiabe di Esopo (Aesop's Fables)", has Italian narration, and is available in Italy.
---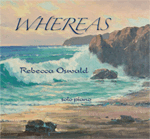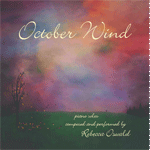 My solo piano CDs Whereas and October Wind are available from my online store, or from CD Baby; in Eugene, Oregon at Tsunami Books; and in Portland, Oregon at the New Renaissance Bookstore. MP3s are available from my online store, and also from iTunes, Amazon MP3, Google Play, and CD Baby.
PDF sheet music for selected songs from my solo piano CD October Wind and for "Claro de Luna (the 'Moonlight Sonata' Tango)", as well as coil bound songbooks of all the songs from my Whereas CD, are available exclusively from my online store.
---
My single MP3s are available from my online store. Tracks include "Sleep, Child" (string orchestra); "Finding the Murray River" (orchestra); "Pray, Tell Me How" (sacred acoustic pop song); "Barbara" (flute quartet); "Tin Roof" (prepared classical guitar quartet); and "Claro de Luna (the 'Moonlight Sonata' Tango)" (solo piano).
My recordings are available for licensing.
I am open to new music commission opportunities, and can write new music in nearly any genre. Please send an email if you'd like to discuss your project.
Sign up!
Subscribe to Rebecca Oswald's newsletter for updates.
Socialize!
Find Rebecca on Facebook, Twitter, and YouTube.
Listen!
Rebecca's music can be heard on Pandora, Whisperings, and more.
copyright 2004-2014 by Rebecca Oswald